Page 3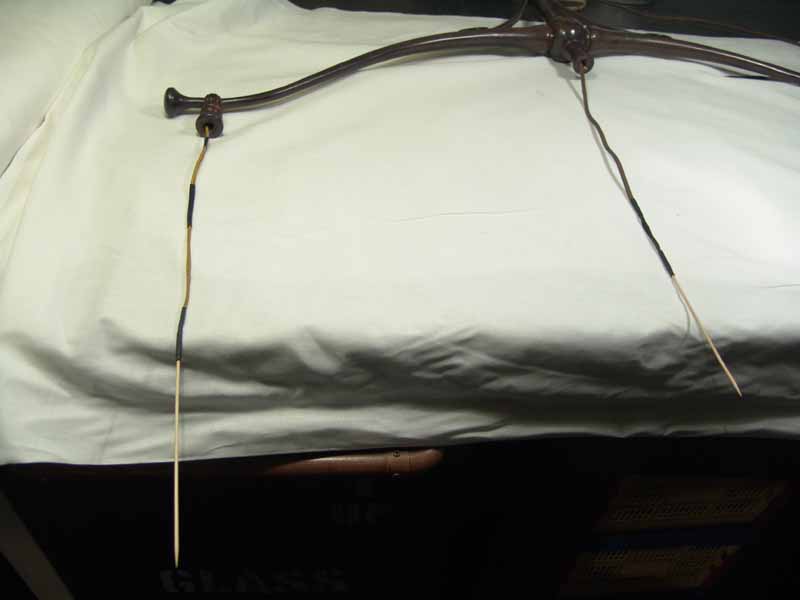 The wires for the shades are lengthened with some wooden shashlik spets.
These spets should make it very easy to lead the wire through the tubing of the clusters, you see here: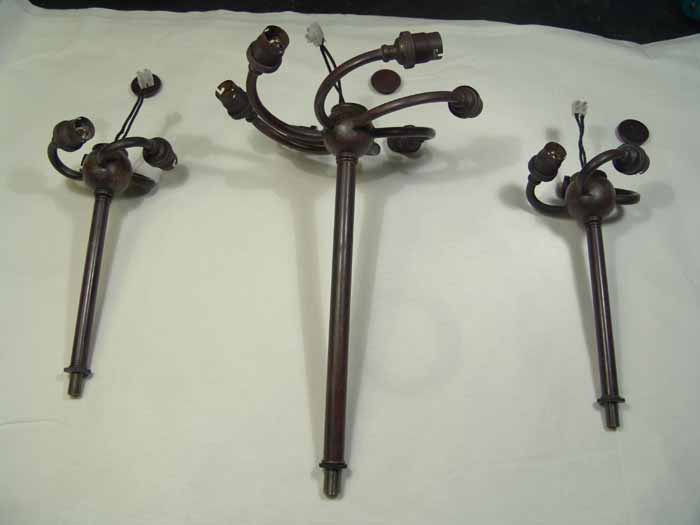 To install the shades 3 things must be done at the same time:
Please proceed with the cental shade first, then fasten the satelites.

(1) The lamp shade must be held by one or two persons in the correct position.
Make sure to lead the wire through the whole in the lamp's cap, as shown in this picture: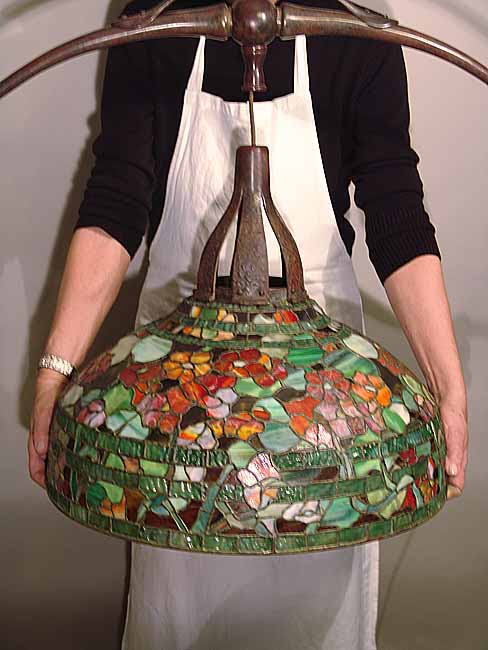 Another person should lead the wire through the cluster's tubing now (2)
and fasten the lamp shade by screwing in the cluster from underneath (3)
This is the picture taken from underneath position, when 1-3 is done: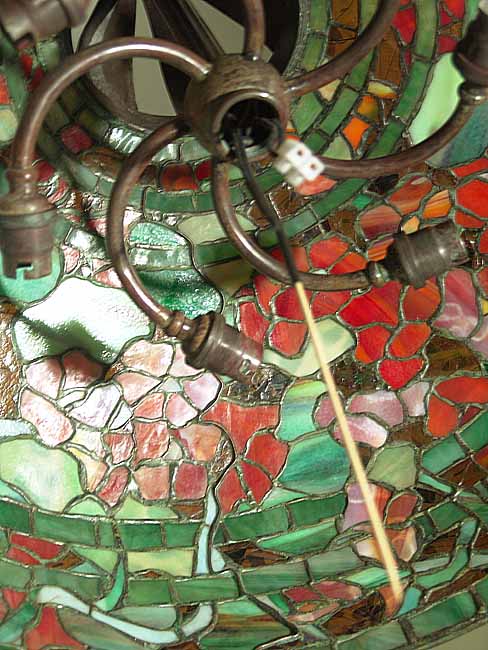 Dr. Hans-Peter Grotepass
Gudrun Grotepass
Schloss-Strasse 68 45355 Essen / Germany
Phone : +49 201- 651112
E-mail: Info@Tiffany-Studios.com