THE PACKING OF A LARGE FLOOR BASE.
Dear customer, please find a series of pictures here, which show
our technique of packing a large lamp base. The surface of a patinated
lamp base is very sensitive and Bronze lamp bases are rather heavy.
This one you see here was 55 Pounds (25 Kilogramms). When packing a base like this
we have to take care that it does not move in it´s box at all, while transportation process.
For this it has to be 1. fixed perfectly and 2. protected from scratching the patination.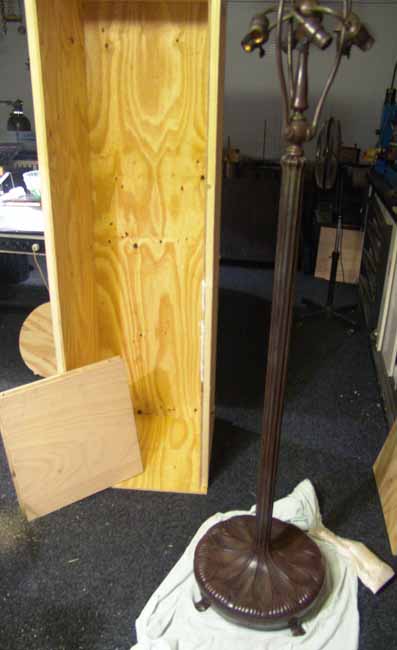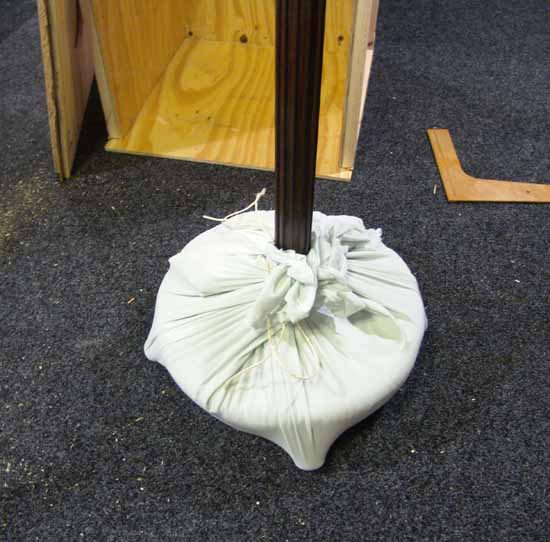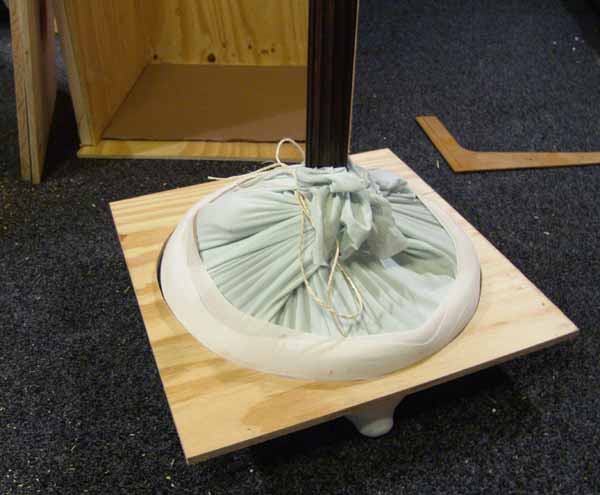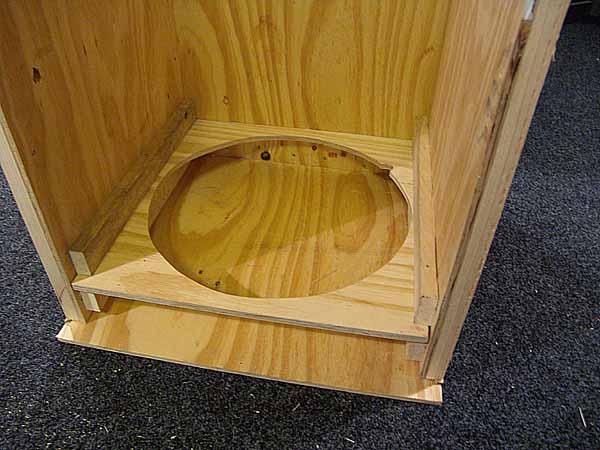 Dr. Hans-Peter Grotepass
Gudrun Grotepass
Schloss-Strasse 68 45355 Essen / Germany
Phone (from USA) : 01149 201- 651112
E-mail: Info@Tiffany-Studios.com